Hans Boehm has been working and consulting in the Education and Care Sector for over 15 years. He launched 'ecpd team' to take advantage of his experience to reignite passion in education and care through professional practice support, sector collaboration as well as in-home care.
'ecpd team' provides customised bespoke support solutions for services and educators working in education and care. Sure, we can provide you the traditional after-hours educator workshop, but we find that true practice improvement goes beyond the one-off workshop.
EXCLUSIVE OFFER FOR ACA WA MEMBERS: 15% all regular rates
Service

Standard
Rate

ACA Members

Workshop less than 20 attendees*

$400

$340

Hourly Consultancy Rate

$150

$127

Metro Perth Ex GST Prices
Support is available in-person at any location or remotely via Zoom,
Assessment and rating preparation
Quality Improvement Plans
Educator workshops
Parent/carer workshops
Educator 'in-ratio' Coaching ("educoaching")
Director and management support
Investment startup
Master of ceremonies services
We now also provide innovative in-ratio educator coaching ("educoaching"), making it more cost effective for intensive educator practice support. With workshops for parents and carers, as well as hourly support for approved providers and nominated supervisors you have a range of supports for sustained quality improvement throughout your service.
We focus on your journey, your team, your children and your community to bring the best of you to supporting the best in children. With grass roots educator practice experience, industry collaboration and customised options we truly partner in your unique professional journey in education and care. If we cannot help you, we put you in contact with someone who can.
Contact Hans to discuss more;
P: 0477 26 86 44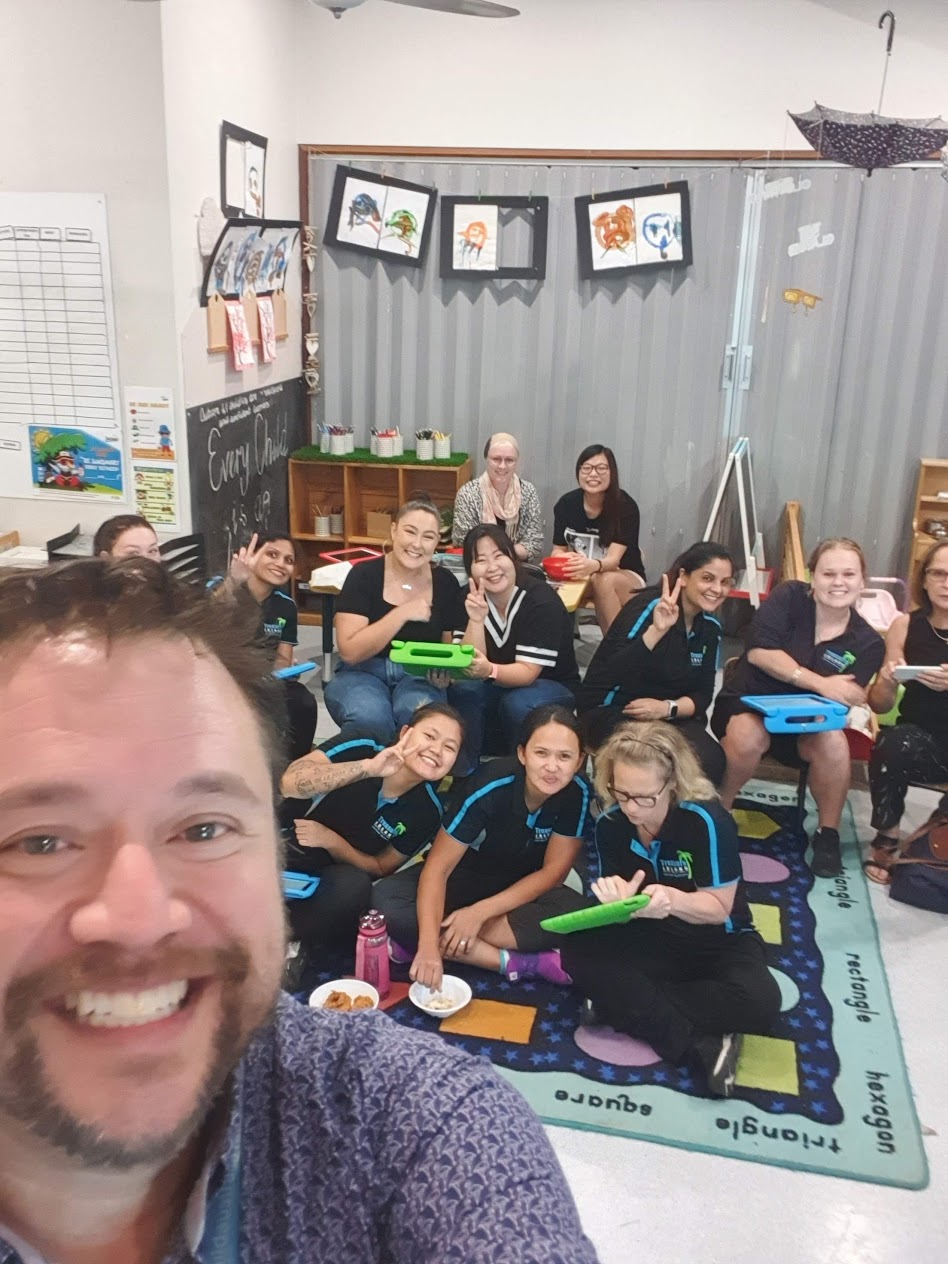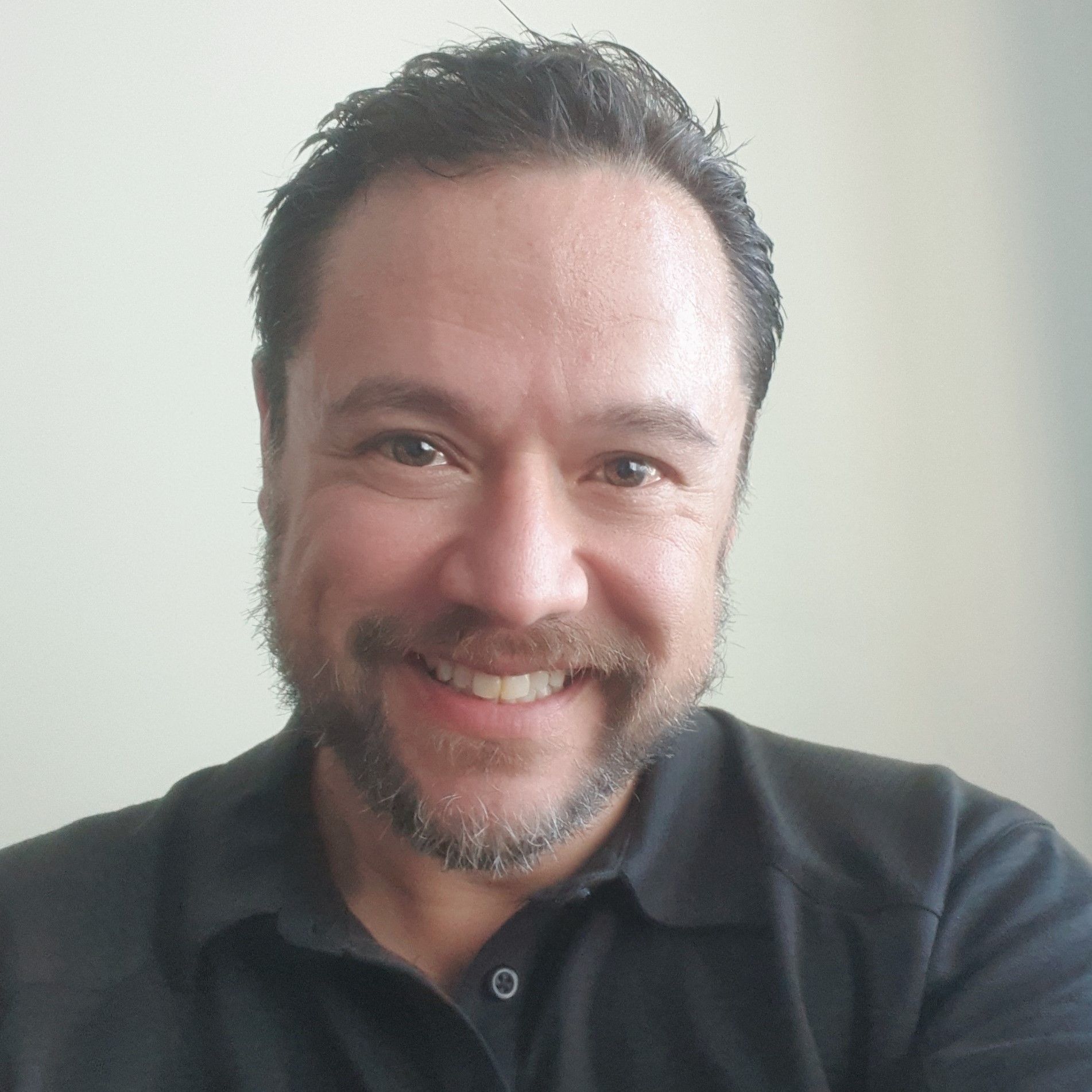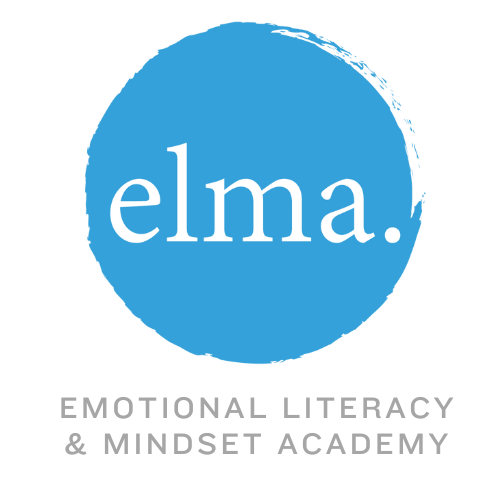 ELMA
ELMA is the leading emotional literacy and mindset development solution that drives growth in education, mental wellbeing and productivity outcomes.
Achieve harmony in your centre and lower staff stress by reducing children's behavioural issues; managing emotions, building compassion and empathy. Watch this short video to learn how. Click Here
Now you can support the children in your centre to understand and feel better about themselves, their family and you. Enjoy easy-to-deliver, short, fun, daily interactive games, stories, songs, and activities. These have been created, co-designed, piloted and proven in education settings to achieve life-long rewards; improving children's wellbeing and sense of self-worth.
ELMA is the leading, evidence-informed emotional literacy and mindset development solution that drives growth in education, mental and emotional wellbeing outcomes.
We deliver emotional intelligence and mindset programs through train the teacher, self-paced learning for early childhood educators, Pre K – K and up to Year 4. Educators access all programs via our online portal for ease … and implement them in the education setting offline for fun … to get you and the kids off devices. ELMA also provides a comprehensive 1hr Teacher PD; an introduction to the neuroscience of emotional intelligence.
Our supplementary family integration program, a key component of our goal of sustainable behaviour change, makes our service offering unique and enhances already high success rates. Through the family integration program, the emotional literacy foundations and vocabulary taught in the education setting become a shared understanding, language and set of sustainable family values at home. This transformative process also presents a shared opportunity to improve communication and reduce stress and conflict between parents, educators, and centre administrators.
Evidence demonstrates emotional intelligence and mindset will be the core success factors in creating sustainable impact for our people, our community, and the globe.
ELMA's 'aid every child and family' philosophy underpins its program investment model too. We utilise a 'per location/per year' program licensing system with no cap on the number of educators per location who can become accredited in the program, and no cap on the number of children per location who can be taught the program.
Program Investment:
At School Early Childhood Train-the-Teacher Program: Per centre location per year:
$1,100 AUD (5% discount accessible for multi-location organisations) includes Jazzy and Pinky Toys and Energy Ball Toy to use in the program.
Optional Children's Books available for purchase that complement the program.
At Home Program: Per family (this is an optional, direct individual family purchase):
$97 AUD up front plus $20 AUD per month for a minimum of six months
To implement the program at your centre please contact tenille@elmaeducation.com or martin@elmaeducation.com or contact 9200 6263.
For more information, please see the program overview by clicking on each link below:
At School Early Childhood Train the Teacher Program
At School Program k-4 Train the teacher Program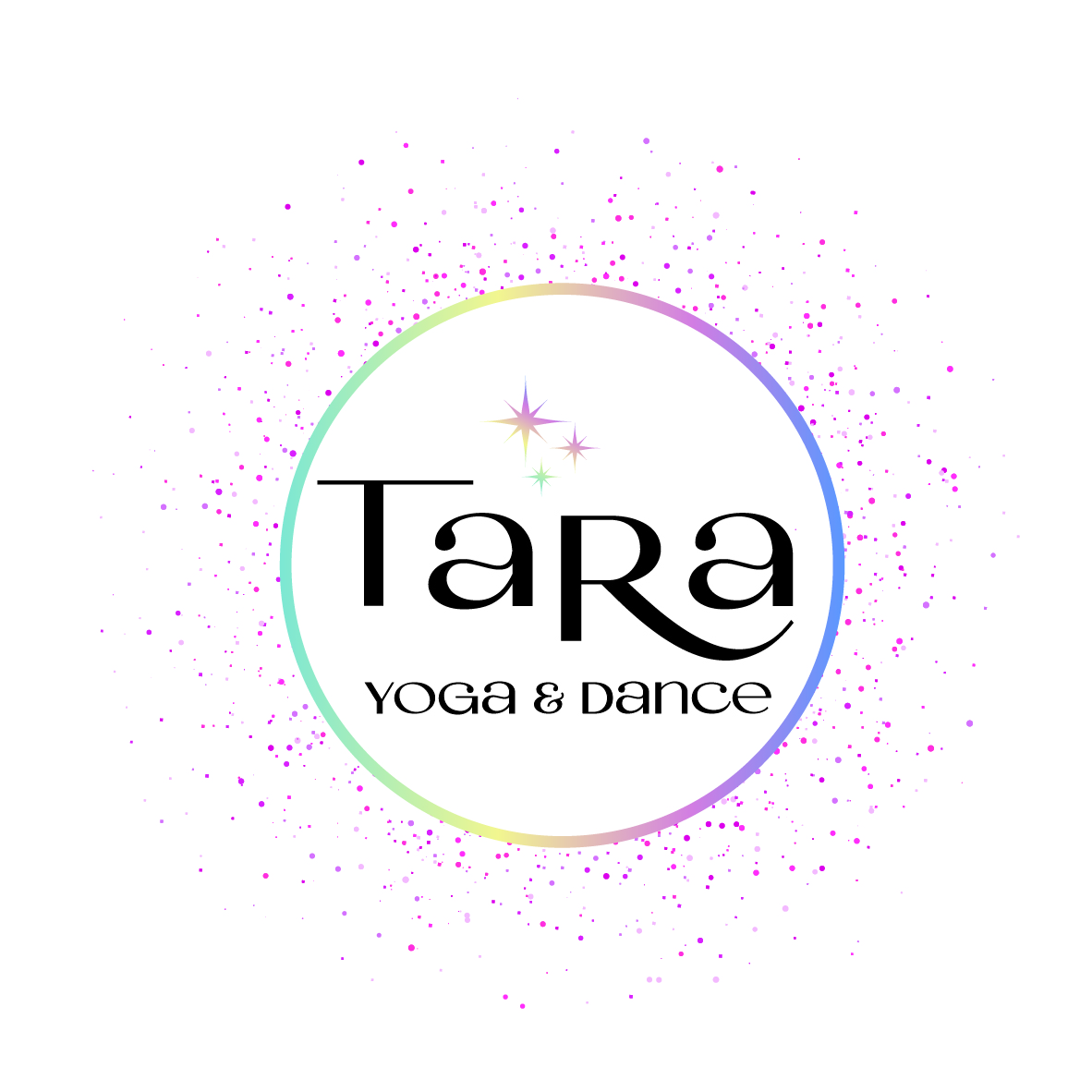 Tara Yoga & Dance Program & Activities
The Tara Yoga and Dance Program & Activities have been running for several years in early learning, early learning centres, primary schools, and high schools. The program has been designed to enrich children's lives to have a fulfilling experience with yoga and dance taught by our tutors.
Our core values are delivering Yoga and Bollywood dance that is authentic and culturally appropriate to positively impact the children's lives as well as supporting children's growth and wellbeing.
How does it work?
Early Learning Centre
We deliver the program at your centre weekly. We teach a combination of yoga and/or Bollywood dance to all children in attendance on your designated day and time. This can look like 4 weeks yoga and 4 weeks Bollywood fusion dance or anything customised to suit your centre. Each week we layer in new activities to embed what we are teaching.
Unlike other programs we are not paid by parents but by the centre which means that every child can participate. This also engages centre staff and educators as it is a learning experience for everyone.
What is unique about your services and activities?
We work with our centres to guide you on how children can gain the best experience. For ongoing classes, we issue:
• Lesson plans
• Activities including asanas (movement), pranayama (breathwork), language skills, relating the natural world and the animal world to their world
• Meditation and mindfulness time
• Music
• Safe, age appropriate practices from babies to schoolies
• Sound equipment
Who runs the activities and services?
ABOUT US
The program has been developed by Sunita who is an experience and passionate Yoga teacher, dancer, trainer, Speaker and Mindset Coach. She has worked with babies to seniors, people with disabilities and special needs.
TUTORS
Our team of Tutors have a wealth of experience and passion in these areas and our values are to give children a positive and authentic experience to SHINE.
Tutors have as a minimum:
• Children's Yoga training
• Dance experience and training
• Police Clearance
• WCC
• Public Liability insurance
• Working towards 200YTT (minimum yoga teacher qualification)
SCHOOLS
We can run any of our services dance and/yoga during term time as weekly classes, as incursions, participate at events such as Harmony Day or any other special events.
Do you run activities during vacations or as one off incursions?
Yes. Just contact us and we can customise something for your event.
Why Yoga and Dance?
Yoga and Bollywood are both from India and both are intrinsically linked. The program aims to provide children with a cultural experience in the form of dance, music, language, mindfulness and movement. Did you know there are common aspects within yoga and different types on Indian dance styles like Bollywood?
What is Bollywood Fusion Dance?
Bollywood is a fusion of many styles of dance depending on the theme and genre of the song. Each song is selected for its appropriateness to the age group being taught. The songs are usually taken from a Bollywood movie.
How does this benefit children?
The importance of regular movement and exercise has been proven to benefit everyone many times. In addition, learning mindfulness activities as early as possible in a child's life can help them in many ways including: regulating emotions, learning new strategies to cope and manage stress, problem solve and navigate through their world.
Where do you offer your services?
Our programs are running all over the Perth area. We can offer our services as far south as Bunbury region.
If you are located in any other regional areas, we would love to work with you too. We have been able to negotiate servicing local regional communities where local schools, early learning centres and youth centres have worked together and organised a servicing remote community over a period of time.
We will work together to make it happen!
Can I ask the early learning centre my child attends to run this?
Yes!
We can send out information to the early learning centre, just email sunita@taraentertainment.com.au or contact Sunita 0457 782704
Professional Development for your business and staff
We offer professional development and staff trainings for business and their staff, from corporate values to fun activities for example:
• Mission, Goals and Purpose planning
• Eliciting your business values
• Other popular topics are reducing stress, problem solving, confidence building
• Meditation class
• Yoga workshop or class
• Bollywood dance activity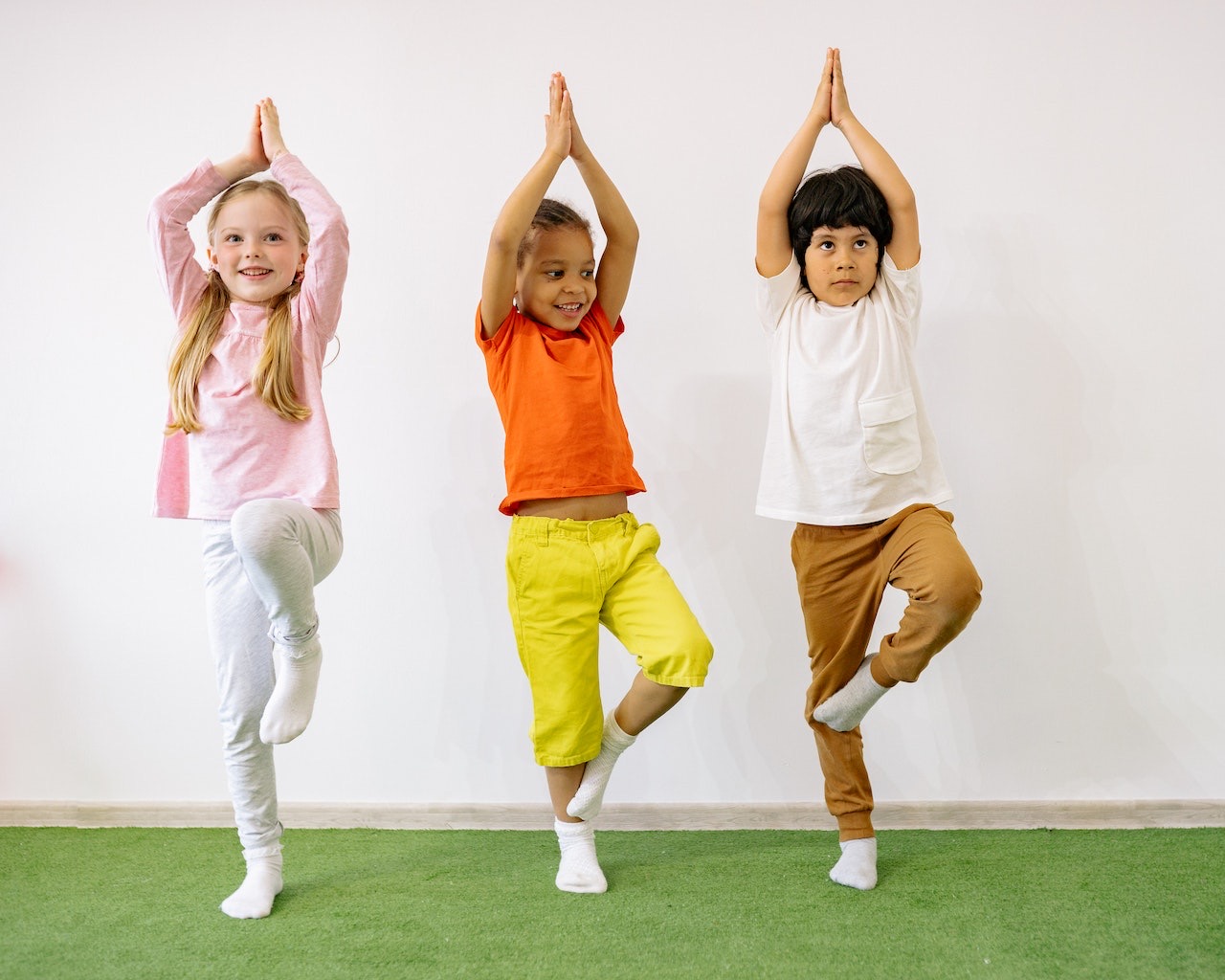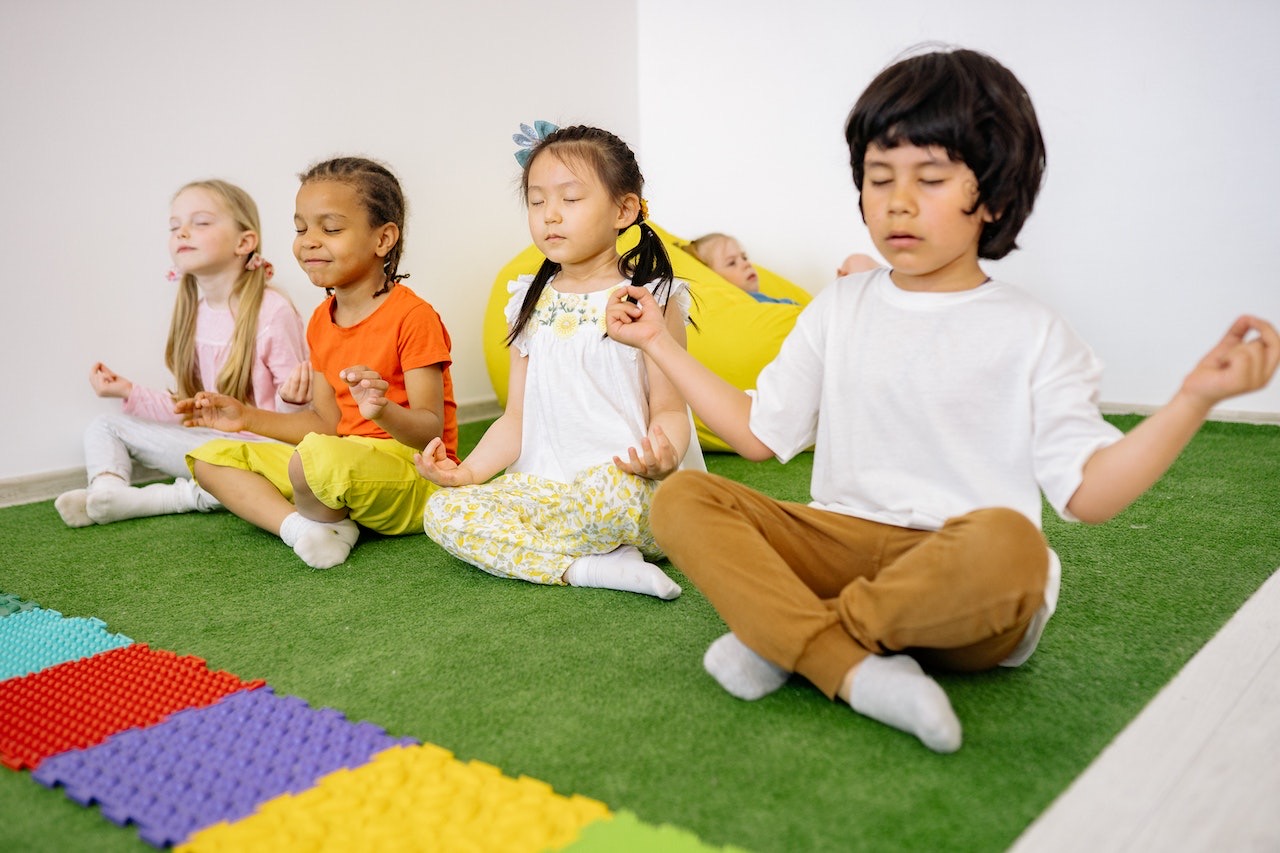 Stephanie Jackiewicz Consulting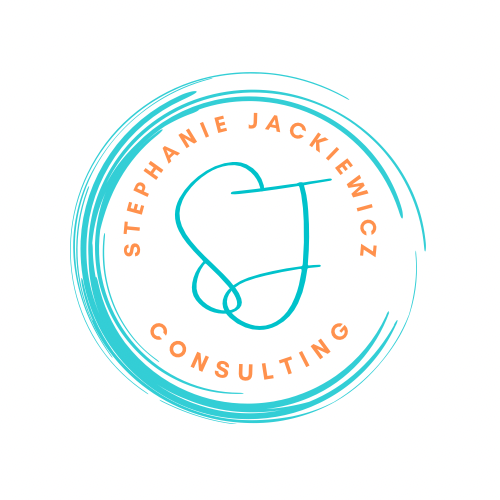 About Stephanie
Stephanie is a highly accomplished and experienced professional in the field of Early Childhood Education. She holds qualifications in Early Childhood, Human Service, Business Management and Coaching. Her skills and achievements demonstrate a strong commitment to advancing the quality of early learning centres and supporting individuals in reaching their goals. She has a strong track record in writing, coaching and centre support. Stephanie has held several senior positions in the sector, her extensive experience, leadership skills, and commitment to educational excellence make her a valuable asset in shaping the future of early learning and supporting individuals on their journeys.
Services Offered
All services are tailored to your needs and include:
Professional Development and Staff Training: Elevate your team's skills and knowledge with tailor-made training and workshops that fuel quality and growth.
Consultation and Continuous Support: Experience expert guidance that paves the way for sustained excellence and enjoy a journey of growth and success.
Service Compliance and Quality Audits: Ensure impeccable standards and operational excellence with audits.
Coaching and Mentoring: Gain invaluable insights and personalised guidance to create effective strategies, clarify goals, and build an empowered mindset.
Writing Services: Access a range of writing services that will elevate your communications to new heights. Support is available for Board papers, business communications, reports, grant preparation and instructional materials etc.
Fees:
Hourly Rate: $217 per hour (ACA WA Members receive 10% discount off this rate)
For larger-scale or multifaceted projects, a fixed rate can be offered, that optimises value.
Contact email: sjackiewicz103@gmail.com
Phone: 0477 632 461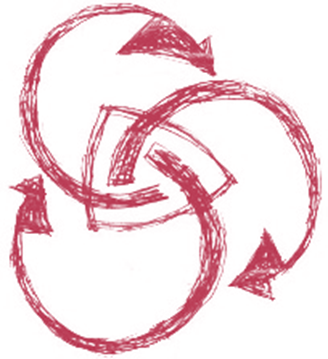 Facilitating Conversations
Facilitating Conversations is a limited company, under Australian Company Legislation, based in Perth, Western Australia and totally owned and directed by Dr Marie Martin.
Facilitating Conversations helps organisations, schools and individuals to have conversations about things that matter to them. Organisational, professional, community and product development are made easier through planned processes which harness the capacity of a group and hold the group through uncertainty to achieve outcomes.
Facilitator
Marie Martin is a facilitator of conversations about learning, teaching, facilitation, research, training, relationships, community and organisations.
With qualifications in facilitation, care, education, management and leadership, Marie has taught in schools and centres, founded a small school, lectured at universities, trained and assessed for colleges, overseen the pedagogy and training of educators, conducted research, written a variety of curriculum materials and delivered a plethora of workshops for schools, centres and community groups.
Marie is an IAF (International Association of Facilitators) Certified Professional Facilitator and an accredited SchemaPlay trainer.
Services offered
Professional learning – through active and interactive processes, groups of educators learn new ways of thinking, being and doing.
Workshops can be offered as single sessions or as spaced learning, in-person or on-line. Spaced learning enables educators to "chew the elephant one bite at a time". Spaced learning mirrors the inquiry-led, play-based, learner-centred approach of the EYLF.
Inquiry-led workshops are offered as a three day, in-person event for individuals in January, April, July and October at The Art Creatives Studio in Balcatta.
Community engagement – through discussions, games and simulations, parents, families and the wider community explore topics such as play, SchemaPlay, guiding children's actions, improving conversations with children, and dealing with loss.
Organisational development – through creative and critical thinking frameworks, owners, board members, leaders and managers are supported to create visions, goals and plans, articulate values and build commitment to negotiate the volatile, uncertain, complex, ambiguous world in which they are operating.
Focuses include visioning, values, strategic and operational planning, managing neurodiversity in the workforce, developing cultural competence, focusing on what matters, developing emotional intelligence, developing critical and creative thinking, and moving from information to knowledge to innovation.
Fees:
| | | |
| --- | --- | --- |
| | Full price | ACAWA price |
| Centre-based professional learning workshop (2 hours) | $500 | $400 |
| Centre/ Network professional learning day (7.5 hours) | $1,000 | $800 |
| Spaced learning (4 days x 2 hours) | $1,600 | $1,280 |
| Spaced learning (4 days x 7.5 hours) | $3,200 | $2,560 |
| Inquiry-led learning Living Project (3 days –price per person) | $500 | $450 |
| Community workshop (2 hours) | $500 | $400 |
| Organisational development (7.5 hours) | $1,000 | $800 |
Additional fees may apply for work on-site in regional and remote WA.
Contact email: marie.martin@iinet.net.au
Website: https://facilitatingconversations.com/home/
Phone: 0409 034 962
Phoenix Support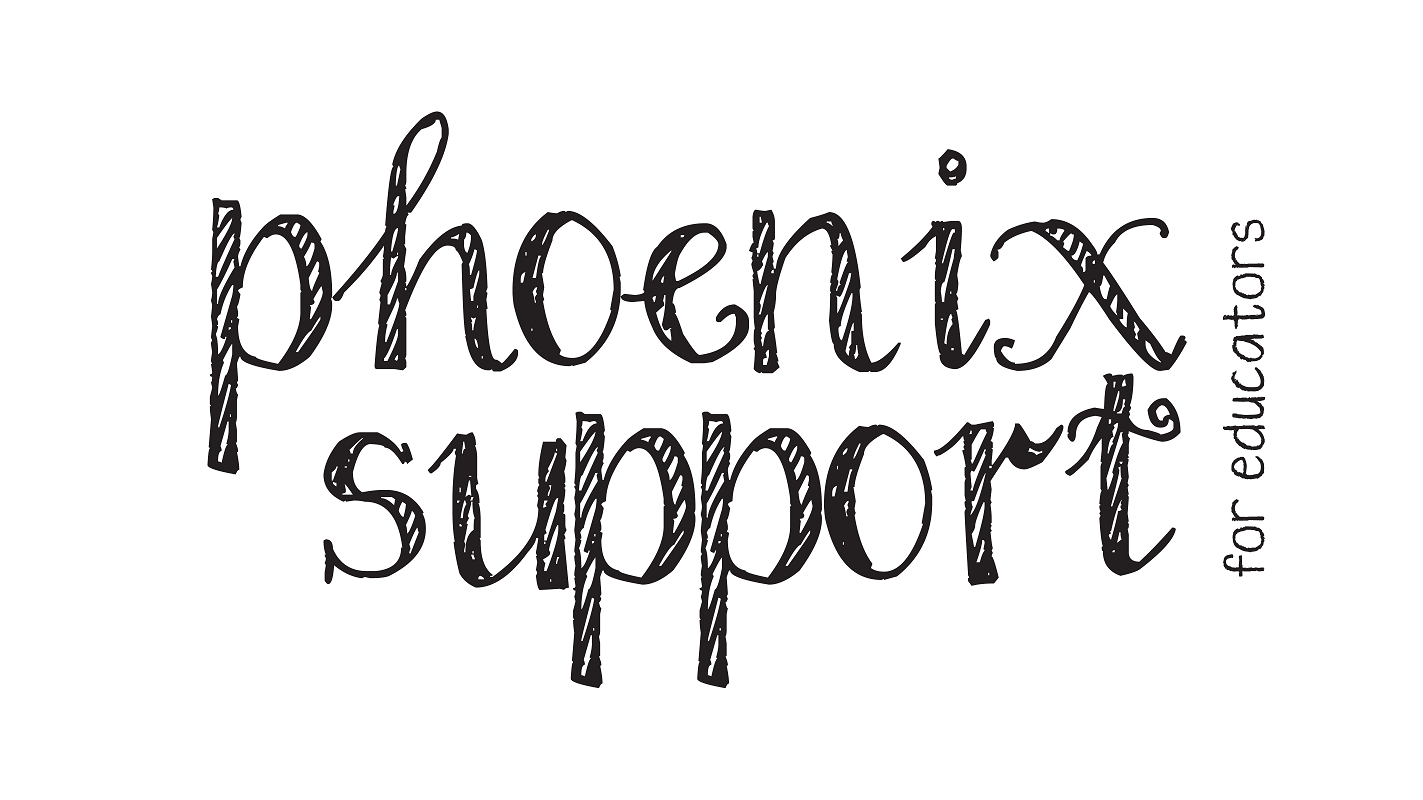 Professional Development, resources and customised support for educators
Facilitating change and progress with fresh ideas and inspiration
Phoenix Support for Educators are a team of coaches, mentors, and specialist facilitators who know their stuff. We support educators – it's our job. Our mission – to inspire educators by igniting passion, awareness and confidence for what is possible as reflective practitioners.
Get in touch!
We are a very social bunch! Join us here...
Facebook: https://www.facebook.com/PhoenixSFE
Instagram: https://www.instagram.com/phoenixsupport/
Follow Sandi Phoenix on Facebook and Twitter
Phoenix Support for Educators Pty Ltd
2-20 Shore Street West
Ormiston, Brisbane QLD 4160, Australia
1300 361 243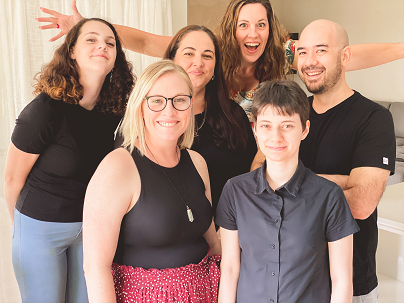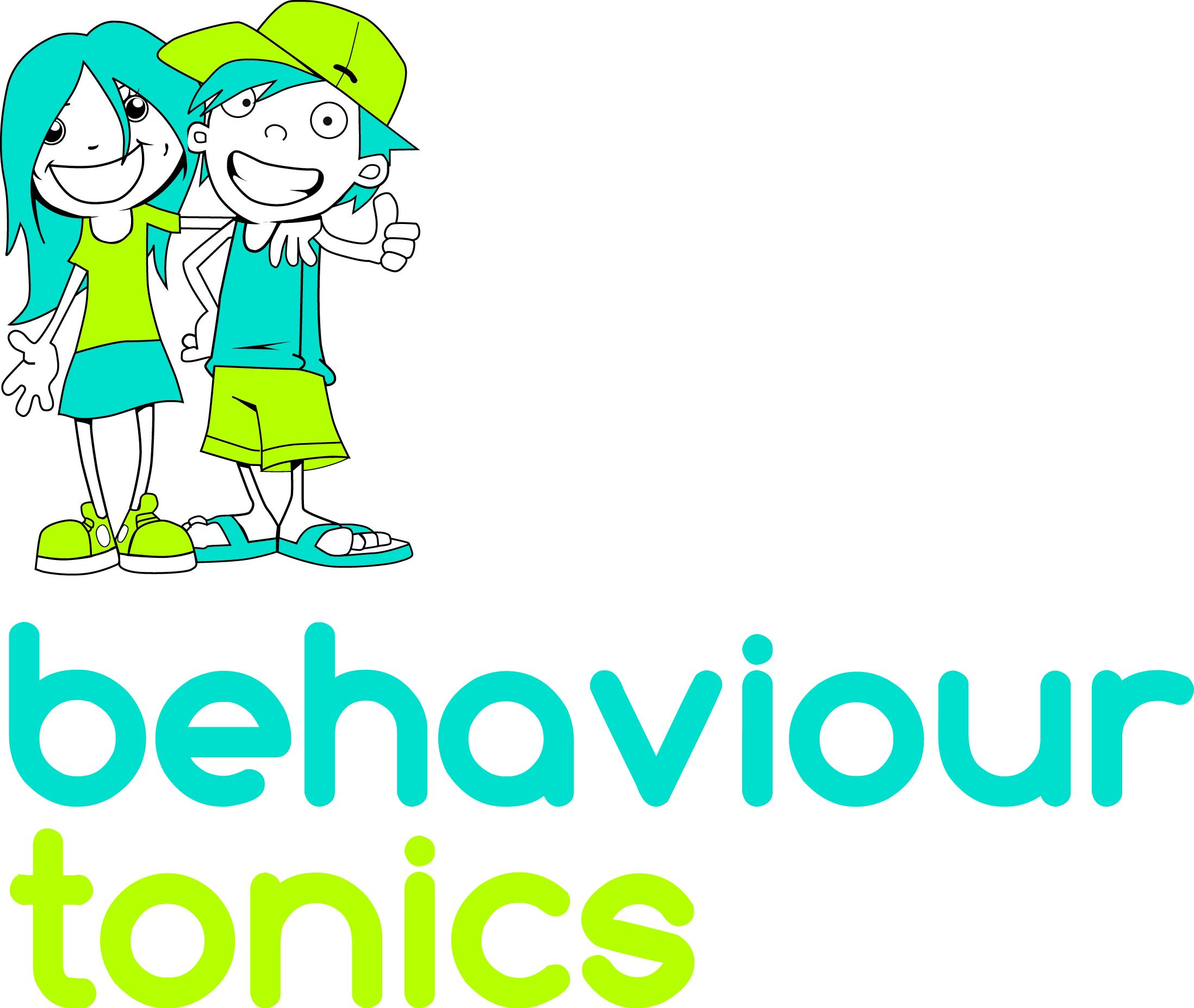 ACA WA welcomes Behaviour Tonics as our newest preferred supplier.


Established in Perth in 2005, the Behaviour Tonics team has earned their credibility as a leader in behaviour guidance training and coaching for EY Educators & Teachers, travelling from Arnhem Land to Esperance and everywhere in-between to do it.


Talk Less Listen More is the training program they offer to educators. The easy to use behaviour guidance techniques can be taught to all staff, resulting in a consistent approach to help children develop more self-control and to respond with more flexibility to frustration and upsetting events. The program draws from attachment theory (how relationships can influence behaviour) and social- learning theory (how children can be taught by those around them about how to self-regulate). Talk Less Listen More™ methods-based learning is simple, effective and easy to apply in an early years setting.


Bugs and Bare Feet Early Childhood Consulting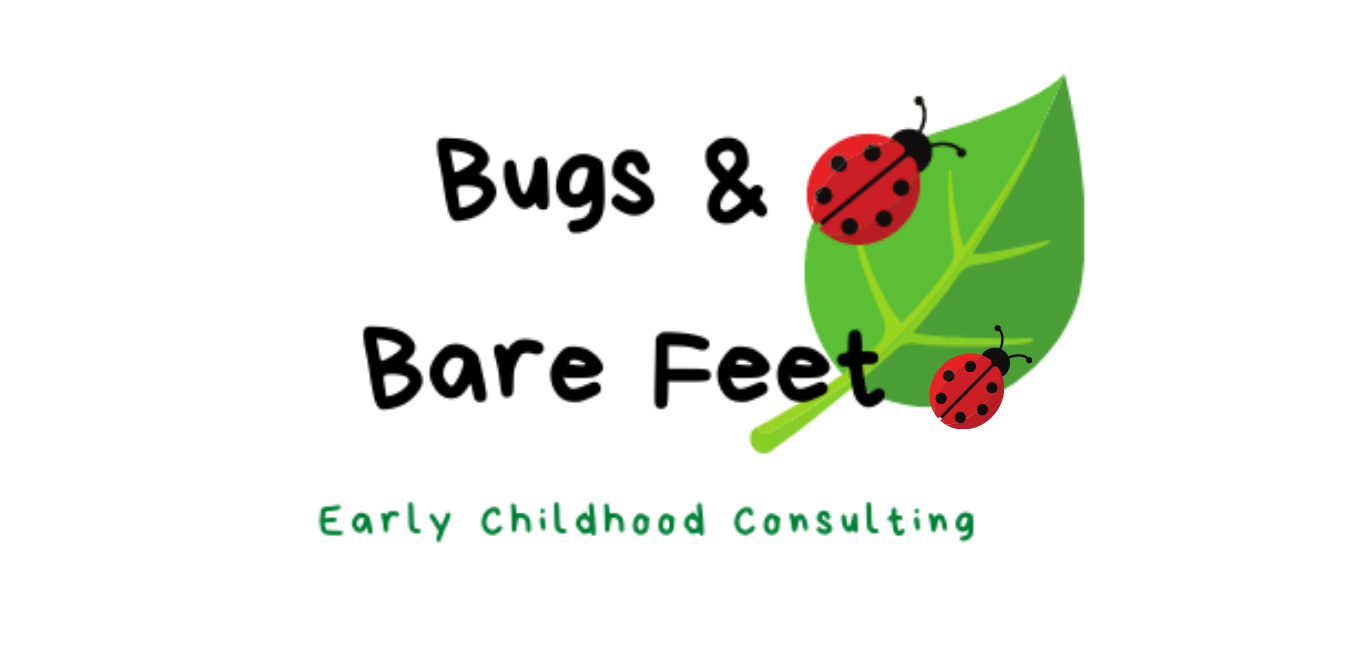 Bugs and Bare Feet Early Childhood Consulting are a WA based, family owned consulting company for the Education and Care Sector. Our consultants are qualified and have experience in Long Day Care, Family Day Care and Out of School Hours Care, as well as in training and assessment. Each of our consultants still work in the sector as we believe it is important to keep current and to 'walk the talk,' so to speak.
Our goal is to provide services with quality, flexible and affordable training that is tailored to meet the NQF, current best practice as well as any specific service needs.
We provide face-to-face training and support as well as online learning on a range of areas linking back to the NQS.
Some of our sessions include:
- Safety and Supervision
- Compliance in FDC
- So, You've Got a Job in OSHC; What Should You Expect?
- Child Protection
- Supporting Children's Behaviour
- Supporting Children's Self-Regulation
- Critical Reflection
- Documenting the Planning Cycle
- Creating Engaging Environments
- Operating a Thriving Service
We have online courses for room leaders and responsible people and can deliver this training face-to-face for individuals or small groups. We can also provide 'on-floor' mentoring and support for educators.
We provide one-one personal consulting, training and support for directors, leaders and educational leaders. This support can cover anything required, including QIP support, policy review, leadership training and even a 'Mock Assessment and Rating' process.
We may be based in Perth, but we are more than happy to travel to regional services.
Our offer to ACA WA Members is 10% off ALL consulting, training and online learning.
Our website is: http://www.bugsandbarefeet.com
Our online learning site is: http://www.elearningbugsandbarefeet.com
You can follow us on Facebook: bugs and barefeet - search results | Facebook
We can be contacted anytime at
admin@bugsandbarefeet.com
Child Australia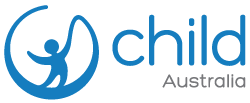 Providing quality initiatives and services to professionals, parents and children – we place children at the centre of our support model. Our services range from professional development and online learning tools, to programs for parents and early learning care for children.
EXCLUSIVE OFFER FOR ACA WA MEMBERS: 25% off all Child Australia Online Self-Paced Courses + On-Demand Webcasts.
Contact Rachelle Tucker @ rachelle.tucker@childcarealliance.org.au for your Promo Code.
Training Services
Our team of highly qualified consultants have real hands-on experience and sector knowledge to support you in all aspects of Educator training and development.
Our on ground presence provides intensive support for directors, coordinators, educational leaders as well as on-floor coaching for contact educators. Regionally located? No problem we can provide support over the phone and online too!
All of our professional development and support activities link theory to practice to establish sustainable learning and quality outcomes:
Professional Development Support
In-Service Workshops
Self-Paced Courses
On-Demand Webcasts
Support Payment Plans
Training Room Hire
LEARN MORE >> www.childaustralia.org.au/training/
Personal Consultancy
Personal Consultancy goes beyond the one size fits all delivery model. Access the specialised knowledge of our team of highly qualified consultants to provide small group or individual support on specific issues or left-of-centre topics. Additionally, use personal consultancy to provide educator 'on floor' coaching (while they work with children) after a workshop to embed practice, affect change and identify practice barriers. We provide resources, action plans, follow-up and progress discussions with you for intensive support just like a Personal Trainer!
Our team of highly qualified consultants have real hands-on experience and can support services at any stage of the National Quality Framework (NQF) from setting up a new service, to assisting your Educators with challenging behaviours – all while linking theory to practice to establish sustainable learning and quality outcomes.
Support can be over the phone or face-to-face at your preferred location. You can choose how you use your Consultancy hours:
Assessment & Rating Check-Up
Customised Professional Development Courses
Educator 'On-Floor' Coaching
Director and/or Coordinator (Management) Support
Phone Support Helpline
New Service Startups
Deskwork for policies and procedures (Online Learning Centre)
LEARN MORE www.childaustralia.org.au/personal-consultancy/
Unsure where to start? Simply tell us what areas require focus and our team of highly qualified consultants can work with you to create a solution that works!
ENQUIRE NOW >> P: 1300 66 11 64 | www.childaustralia.org.au/contact/